Designer Eyewear
We Offer
At Texas Family Eyecare our extensive frame range caters for all needs and price points and allows you to choose from the latest in designer eyewear.
We are an independent practice that constantly changes and renews our frame styles and ranges so we can offer the latest in fashion eye wear to our patients.
We stock over 600 frames in all sizes, shapes, and colors. We hand select our frames based on several key factors including style, quality, durability, and functionality. The frames we offer fit every lifestyle: sporty, dressy, safety, and sun wear.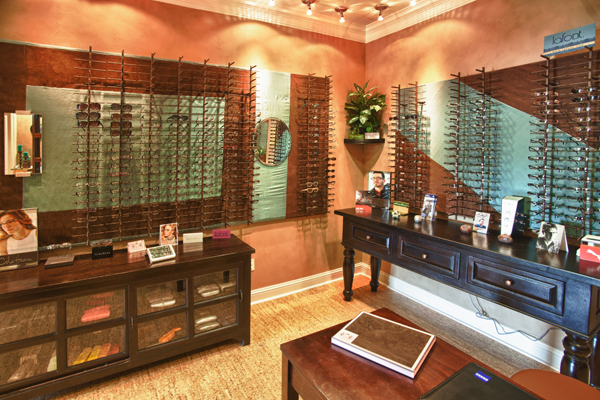 We handle every type of frame, including:
Our Lenses
We have the latest technology for thinner, lighter, more durable lenses. Your eyewear will be custom crafted by our independent eyeglass laboratory, assuring the highest-quality materials.
Polarization
Safety Lenses
Progressive Lenses
Sports Lenses
Special Tints
Anti-reflective Coatings
Thin, Lightweight Lenses
Polycarbonate Lenses
Computer Lenses
Transition Lenses
Safety Frames
Ultraviolet Protection