New Patients
Texas Family Eyecare welcomes you to our practice! We're committed to providing you with a positive eye care experience and hope that you will refer us to family and friends.
We want your appointment with us to go as smoothly and efficiently as possible. To expedite your visit, we have made it convenient for you to fill out the necessary forms prior to your appointment. We also provide new patient forms in the office if you would rather fill them out in our waiting room.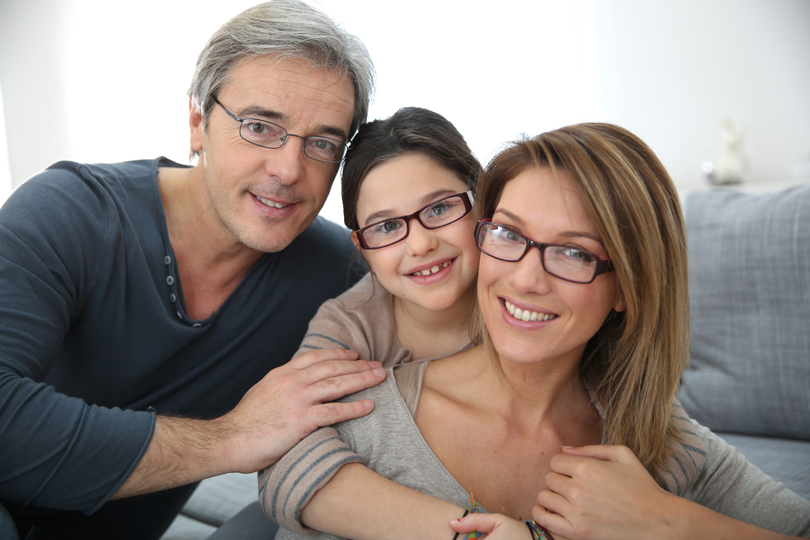 Fill Out Patient Forms Before Your Visit
New and Current Patients please fill out the patient form online.
Review our Financial Policy.
Review our HIPAA Privacy Policy.
Documents You'll Need During Your Visit
You'll be asked to present the following documents
You'll also be asked to make a payment. We accept:
Then we'll perform a comprehensive eye exam on you and your family.
What To Do After Your Visit
Schedule a Follow up visit
Many people equate the need for an eye examination with replacing their eyeglasses. While it's certainly important to see well, undesirable changes in your eyes can occur which do not adversely affect vision in the early stages. Unlike the rest of your body, your eyes rarely hurt when there is something wrong. Do not rely on changes in your vision or broken glasses to remind you of your next appointment. Follow the advice of experts — have your eyes examined on a regular basis.